Entrigna's prescriptive analytics platform specializes in taking data from enterprise systems and the Internet of Things and transforming it into actions that improve customer relationships, increase revenue and reduce inefficiencies in REAL TIME.
Our Customized Solutions Can
Create a Personalized Experience
Integrates with your apps and websites to give customers a personalized experience
Increase Revenues Along with Customer Satisfaction
Automatically optimize data from systems to return the best solution for your company AND your customers
Streamline Processes
Makes sense of information from sensors and makes real-time adjustments fror maximumum efficiencies
Improve Inventory Management
Connects with your CRM system to manage inventory and make real-time decisions
Take Action with IoT
Analyzes data collected from the IoT and takes immediate actions
Immediately Interact with Customers
Automatically creates campaigns or communications based on pre-set conditions
What Makes our RTES Software Special?
Our RTES software is the backbone of our custom solutions.
We Can Grow With You
RTES is the only software available that incorporates ALL of the major decision making alogrithms. This means we can add on seamlessly to an exisiting solution running on our platform when you grow or your business needs change

.
Lots of Data? Lots of Sources?
No Problem!
Our software can not only take in large amounts of data, but it can also take in both structured data, like how many clients opened your company's last email, and unstructured data, like social media posts, to interpret trends and behaviors.
Real-Time Solutions
All of RTES's solutions produce real-time actions. This means that actions are taken as your data is generated, so opportunities are never lost. This can lead to higher customer satisfaction, increased revenues and better workflows.
Our platform, RTES, is the only platform on the market that can perform all of the major decision making alogrithms. Learn more about how our alogrithms work behind the scenes
Two Ways to Purchase
Different companies have different needs. RTES can be licensed and you can develop it in-house or we can create a custom solution for you.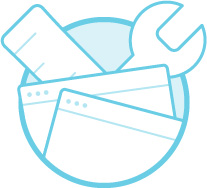 RTES can be licensed and supported by your Analytics team and is ideal for customers who have the resources to utilize RTES independently and customize the RTES platform to their business needs.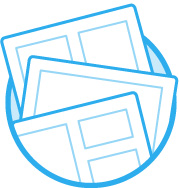 Entrigna provides professional consulting services, where we evaluate your system and work with you to create a customized solution. This is ideal for customers who do not have the IT or Data Science resources to create a solution in-house.
Licensing
Ideal for companies that have an internal IT team that can develop a solution, but don't want to spend time writing code. 
Simple User Interface
We provide all licensing clients with our Data Science Canvas, a user interface that let's your IT Specialists determine which algorithms are the best fit for your solution.  Users are able to construct scenarios using each RTES algorithm and fine tune settings to create an optimal solution.
No Coding Necessary
All of RTES' algorithms along with a rules engine, optimizer and database connectors are pre-built in the Data Science Canvas – reducing development time by weeks or months.
Custom Solution Implementation Services
Entrigna also provides Professional Consulting services, acting as your analytics and support team to drive solutions. This is ideal for customers who do not have the IT or Data Science resources to implement their desired impact.
Working Together to Find the Best Solution
Entrigna's Data Science team will work hand and hand with your business users to understand all of your data and your business needs. We can ask the right questions to ensure that we provide the best solution for your team
Frees Up Your Resources
Many small to mid-sized companies don't have the internal resources to create a big data or IoT solution. Let our data scientists create a custom solution that allows your IT and business employees to focus on their day to day jobs.
Flexible Hosting Options
Each customer grows at a different pace. The solution that we create for you can be hosted in the cloud or on your servers.
Three Step Process
Our three step process ensures that we produce the best solution for your business needs. We not only complete a full data inventory, but we create a prototype to make sure we're returning the most effective solution for your company. Finally, we validate and implement so you can get to work